How will your business name come into play with SEO?
Have you thought about your business name &SEO?
There's no doubt about it: unique names are the way to go. Without much competition, you're in a much better position to come out on top when someone searches for your company. So, just checking that your proffered business name is legally available is no longer enough, you have to consider how the name is going to affect your showing on google.
You might think the best way to rank your business is to use keywords in your business name. But, according to a report by Mediaworks, businesses with a unique name, and not one dictated by keywords, perform better in organic search.
Have you already got a few name possibilities for your new business venture? Have you tried googling them to see what comes up in the search results?
For example, let's say you had chosen the name "Little Black Dress" as the name of your eCommerce site.  Lets take a look at the business name SEO. if we do a google search  and take a look at what comes up. we can see that there are 1,870,000,000 results on the SERP (Search Engine Results Page. Now if someone had heard of your brand or seen it on social media and went to google it, all of these sites will come up before your site as they are established pages and the potential customer will not see your listing and may just move on.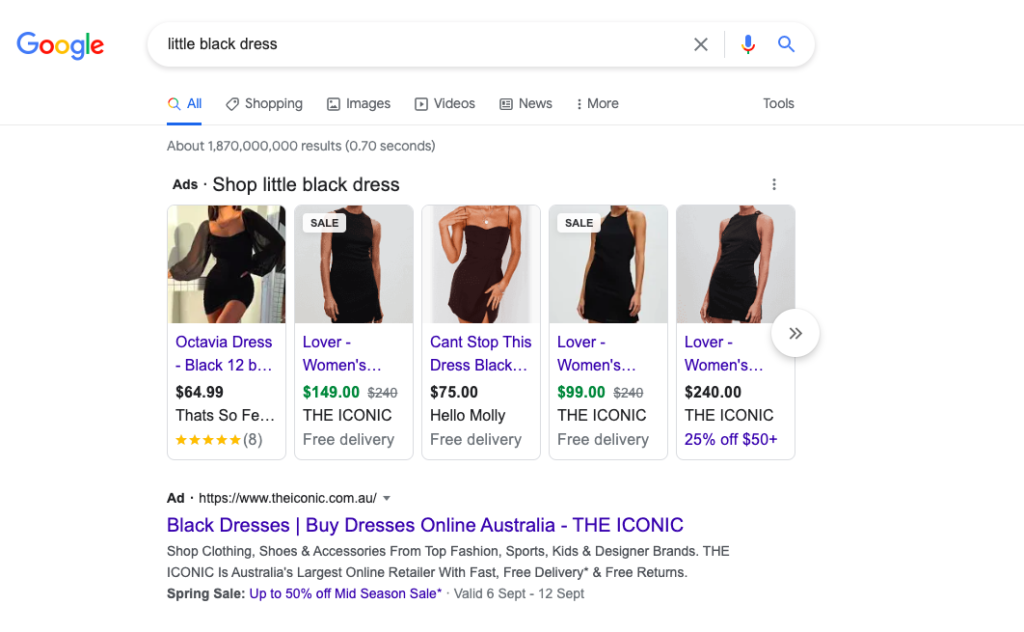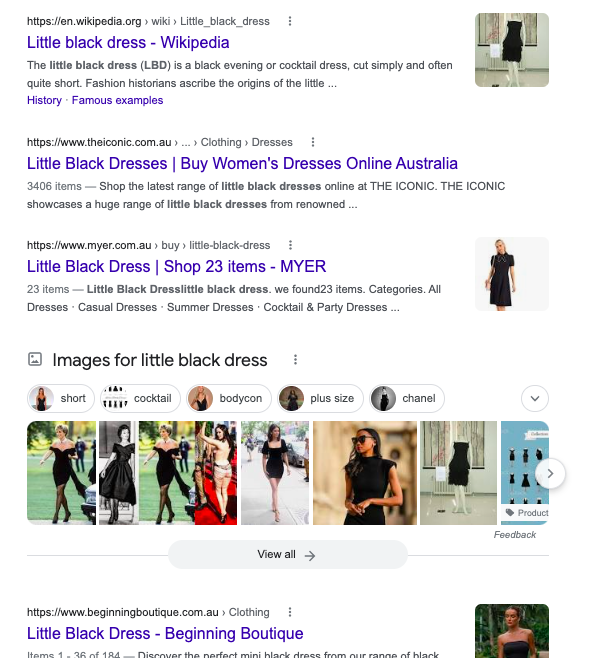 A high SERP ranking for your site's name is super important to securing visits from interested shoppers and improving conversion from ads and word of mouth. People aren't interested in investigatory work: if they don't find what they're looking for in an instant, they'll give up or go elsewhere. The ease with which you can achieve this is impacted significantly by the name you choose.
So make sure you really think about your business name SEO opportunity that comes with the name you choose.
But if you had gone with a really original name you would have come up on that first page. This makes your business name one of the most important decisions you will make while preparing to launch your business.
Now, this doesn't mean you have to scape your favourite name all together but you should be able to tweak it to a name that can really help your SEO.
At Sorcery Digital we  have a brand set-up package that allows us to work together to help launch your new eCommerce venture the right way. 
Book a free consultation today!